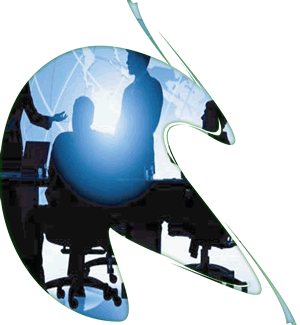 Managing and Outfitting Gym Facilities
Whether you want to design and outfit a space allocated for a gym or need a Manager for your facility, New Wave Wellness Consultants is right for you.
We have over 10 years of experience in designing and outfitting gym facilities, as well as in gym management and coordination.
These are examples of gym equipment that can be sourced for your company or your personal gym facility. You can also click here to read our detailed New Wave Procedure for more information on the process of setting up a gym.
Corporate Wellness Consultation
Our team of researchers tailors a Wellness Program that is specific to your company and employees. This option is a good bet if your company is not yet ready to have its own facility.

Click here to view New Wave's portfolio including sample presentations and other resources.
Coordination of Wellness Fairs and Related Activities
This is where we excel and you see the true strength of New Wave Wellness Consultants. We work tirelessly to put on an impressive Wellness activity that would be the envy of other companies.

Click here to see our upcoming events.
Wellness Promotional Items
We have a wide range of Wellness-related promotional material for you to choose from that can be customized to your liking. Bulk orders can be placed for these and many other wellness-related items that can be sourced through our suppliers.
Wellness Supplementation
We also carry a wide range of Wellness Supplements. These and many other brands can be purchased at the New Wave store.
New Wave Corporate Massages
Whether you're looking to relieve stress and lower your blood pressure or you're interested in getting some much needed relaxation, New Wave offers a comprehensive corporate massage package for your employees.
After a fitness session or a long day at work, employees can have a relaxing treatment from our qualified massage therapist. There are many benefits of massage. These include the repair of muscle fibers, the release of scar tissue build-up, and the stimulation of circulation. Furthermore, massages allow the release of tension and assists with the removal of toxins, and they can also be used a sleep aid.
Massages increases the blood flow, helping the skin to receive fresh oxygen and nutrients. They also improve the colour of the skin, making the skin become softer and reducing edema.
Massages also accelerate the lymphatic system, helping to cure infections and getting rid of toxins. A gentle massage reduces muscular pain and stiffness; whereas a vigorous brisk massage will have a stimulating effect on nerve endings, relieving muscular aches and pains.
Massage relieves mental and physical strain, as well as chronic conditions such as headaches, neck and back pain and arthritis. It is used to prevent injury to sports people and dancers. Massages also improve muscle tone, anxiety, and depression; and promote good health and wellbeing.
Private individuals are also invited to take advantage of all our services as well.