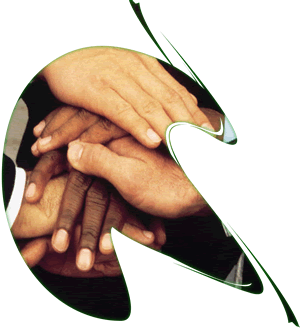 New Wave Wellness Consultants consists of a team of dedicated specialists working together to bring a first-class wellness service to interested persons throughout Trinidad and Tobago.
Director: Roopnarine "Boysie" Bissessar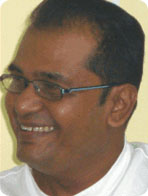 Boysie has a Certification in "Rev/Spin" (Rev Master) from Lemond Association, a Certification in the Arts and Science of Coaching from The University of the West Indies (UWI), and a Diploma in Therapeutic Massage from The Trinidad and Tobago College of Therapeutic Massage and Beauty Culture Ltd. He is also a Certified Fitness Advisor (International Sports and Fitness Trainer Association) and a Shotokhan Karate Instructor (Trinidad and Tobago Associated School of Karate).
These are only a few of the credentials he has added to his repertoire in his career in the fitness and wellness industry that spans over 28 years.
---
Chief Consultant: Robert Taylor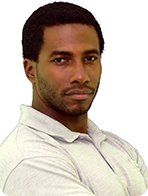 Robert Taylor is an ISSA Certified Personal Trainer (International Sports Sciences Association), and scored the highest in the world in the CPT exam in the year of attaining his certification. He is also certified in First Aid and CPR.
He has been a fitness enthusiast for the past 18 years, and a wellness advocate for over 10 years. He is also the published author of several articles on Health, Wellness and Fitness.
Robert has various sporting and fitness accomplishments to his name in several mainstream sports. He has dedicated his life to using these past experiences to benefit others, particularly the nation's youth.
His true passion, however, is to positively influence the workforce of the country. He has a wealth of experience in managing Corporate Wellness Programmes, which is complemented by a Bachelor's degree in Psychology.
---
Our instructors
Our instructors at New Wave are qualified and experienced, and truly enjoy what they do. Here are a few of our instructors, who have been providing excellent service to our clients for the past three years.
| | | |
| --- | --- | --- |
| Na'il Abdul | Kerron Gray | Hamish Drayton |
---
The New Wave Network
New Wave is the one-stop shop for "everything Wellness" in Trinidad and Tobago. New Wave's extended network of highly-qualified and experienced Health and Wellness professionals includes individuals in the following fields of expertise:
Doctors
Physiotherapists
Health and Safety Consultants
Wellness Marketing professionals
Wellness Event Management professionals
Personal Trainers
Nutritionists
Sport Psychologists
Fitness equipment distributors
Health food distributors