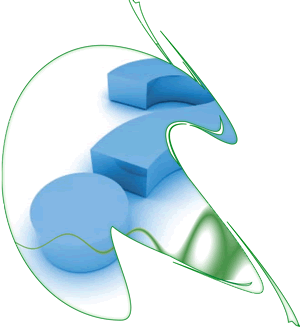 The New Wave Procedure: Your Fitness Centre
Not every fitness centre is the same. At New Wave, we appreciate your individuality and shape our services to the nature of your specific needs. The stages of our procedure are:
1) Consultation
One of our experts at New Wave will sit down with a representative from your organization to discuss what you want and need in a fitness center. With over 10 years experience in the home fitness industry, our team at New Wave is unparalleled at matching clients with the equipment that best suits them.
2) Layout & Design
Utilizing graphic software, New Wave will design the overall layout of your fitness area so as to optimize the dimensions of your space and enable the most efficient arrangement of your equipment to benefit the gym user. Our experts are particularly effective at collaborating with architects, contractors and estate builders to facilitate the best design of your facility.
3) Choosing equipment
Our team at New Wave sources only the highest quality merchandise to ensures customer satisfaction. We also have key contacts with high-profile fitness equipment companies, which will streamline the sourcing and delivery process.
4) Delivery & Installation
New Wave delivers and installs all equipment ourselves, so as to ensure that your privacy is respected. With New Wave, you have full and complete hands-on service.
5) Equipment Orientation
During the years of expanding our expertise and network within the fitness industry, New Wave has developed relationships with some of the best personal training experts in the industry. Once your gym is installed, a complimentary training session will be arranged with one of these trainers so that you can learn how to use your equipment properly and get the most out of your investment.
6) Ongoing Customer Service
New Wave prides itself on outstanding customer service. If you ever have a problem with your equipment, if you ever need a new piece of equipment, or even if you merely have a question about how something works, our professionals at New Wave are ready and available to assist with your needs.