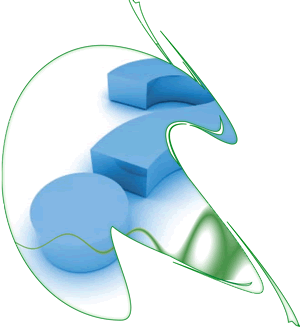 Why New Wave?
We know that you have choices when it comes to your health and wellness. So why New Wave?
It's simple — New Wave is the best value you'll find.
We at New Wave understand that a corporation's activities and facilities are of critical importance to the human resource capital of the company.
We stand ready to support the development and delivery of an effective and comprehensive strategic approach for your facility that seeks to provide the most effective outcome to the key user: the employee.
We gauge the climate of the organization by employee and management interviews to determine the best types of fitness programs for the gym members.
It is our core belief that understanding the root of an individual's motivation is key to targeting their goals.
The "New Wave Approach to Wellness" empowers members in a real way, enabling them to implement health and fitness into their daily lives and maintain a good work/life balance.
Click here to read our detailed New Wave Procedure.
Why Should You Have A Corporate Wellness Program?
1)  Improve Employee Health and Productivity
Employees are the life blood of your company. We encourage and partner with organizations that place a high priority on employee health, fitness and happiness. It is well documented that productivity in companies that support health and fitness programs for their employees is significantly higher than in companies where there is no focus on employee well being.
Medical and fitness experts agree that companies that promote a healthy workplace are likely to improve productivity in a number of different ways:
Reduced absenteeism of employees
Reduction in health care costs, as employees who exercise are less likely to smoke
Better overall performance of employees due to increased morale and higher energy levels from exercising
Reduced stress levels and better psychological health in employees who exercise regularly
Fewer workplace injuries experienced by healthier employees
2)  Reduce your corporate healthcare costs
Healthcare expenses are one of the largest expense items on every company's Profit & Loss statement. In order to stay competitive in today's business arena, it is important to address ways to reduce medical and health-related costs.
Companies with Employee Wellness programs are able to effectively stem the tide of their rapidly-rising health care costs.
Regular exercise can help to increase overall vascular health, reduce high blood pressure, decrease obesity and heart disease, increase employee confidence and reduce the overall expenses related to employee health care.
3)  Enhance corporate image
Creating an employee health and wellness program demonstrates a commitment to your employees and shows a concern for their health and fitness.
The great news is that the cost to deploy a corporate wellness programme is minimal for the company, yet delivers a huge reward for the employee body and for the company's bottom line. If you are not encouraging your employees to lead a healthy lifestyle, now is the time to get started.
Get your employees off the couch and into the gym… there is no better way to say: I appreciate what you do and what you mean to our company!